Small businesses and everyday citizens are growing increasingly concerned about cybersecurity. One of the easiest and cheapest ways to protect yourself from hackers is utilizing a virtual private network (VPN).
VPNs mask your IP address to prevent outside parties from obtaining your physical location and identifying your internet provider. They can be used in personal browsers, business endpoints and any other device you can think of.
They can protect users working from home or in a coffee shop with an unsecure internet connection. They can also facilitate the secure transfer of information across networks, both public and private. They don't need to break the bank either. We're here to help individuals find the best free VPN solutions.
A lot of everyday people think they can't afford network security tools like VPNs, but luckily there are free options you should definitely consider. Some have limited bandwidth requirements; others may just be a 30-day trial. I'll outline their pricing structures just to be clear.
---
Best Free VPN (Virtual Private Network)
Here are the best free VPN solutions listed on G2 Crowd.com, ordered by number of verified user reviews as of Nov. 6, 2017.
---
Operating Systems for Hosting: CentOS 6, CentOS 7, Fedora 22, RHEL 6, openSUSE 13, Ubuntu 12, Debian 6, Debian 7, Debian 8
The first best free VPN on our list is also one of the oldest VPN solutions around. It initially launched 16 years ago, but its dedicated open-source community periodically releases updates. The last one was September 2017.
Today, there are a few different options for everyone, from individual users to enterprise companies. They can be used across operating systems on Windows, Mac, Android and Apple mobile devices.
"It's free, and more secure than older Cisco products using a <2048-bit key. Don't need any special hardware, and old server will do with a few NIC cards. I highly recommend from an admin/power user perspective, as you have an extremely secure & reliable VPN tool here that is self-healing and can work well in production environments on a shoe-string budget." — OpenVPN review
The free tier includes two free connected devices, so if you need this across more than that you will have to pay licensing fees. One-year contracts run $15 per device and contracts scale up to five-year deals for $60 per device, saving you 40 percent.
It's our most-reviewed VPN tool, with 12 reviews. It's averaging 4.1 out of 5 stars. Some features users said they like the most are its speed, user authentication features and overall effectiveness.
---
Operating Systems for Hosting: All Modern Linux Distributions, OSX Lion, OSX Mountain Lion, OSX Maverick. OSX Yosemite, OSX El Capitan, OSX Sierra, Windows Vista, Windows 7, Windows 8, Windows 10
This tool has been around since 2013 and offers users a peer-to-peer, full-mesh VPN. That means each node connects to every other user in the network, yielding the greatest redundancy, giving users less failover effects and increased security.
The tool is flexible and has multiple network options. It's adaptable in a lot of ways, offering client-server, peer-to-peer and hybrid connection options. It gives you control over typography, authentications and integrations. However, it does require a bit of command line experience to set up.
"FreeLAN is open source and completely free. You know everything about its internals and its source code. You are in complete control of the software and your data. You, and nobody else." — FreeLAN review
While the open-source tool is one of the best free VPN tools, it can be a bit complicated to set up for inexperienced users. It's not going to be an easy fix for the everyday web surfer, but tech-savvy types will get a steal if they're willing to go through the process of setting it up.
---
Operating Systems for Hosting: Hosted
The next best free VPN on our list is Hotspot Shield. Hotspot Shield is a fairly typical and popular VPN tool that's been around since 2005. The product's site claims its VPN protocol is integrated by 70 percent of the world's largest security companies and has thousands of servers across the world.
Its features allow for anonymous web surfing, site unblocking and public Wi-Fi protection. It offers five specific tools for iOS, Mac, Windows, Android and Google Chrome. Interestingly, the tool was used to bypass government firewalls and censorship technology during the Arab Spring in Egypt, Tunisia and Libya.
"I am able to choose where I want to route my system through and it is still relatively fast. I am able to browse websites, download documents, and stream video as necessary. It's really easy to setup and makes it easy to use a VPN." — Hotspot Shield review
You can use the tool for 45 days for free, so technically it isn't totally free, but it gives you enough time to complete a project, travel or generally understand if it's worth the price. After that, plans range from $5.99 to $12.99 per month, or $119.99 forever.
---
Operating Systems for Hosting: Hosted
This tool is fairly new to the industry and doesn't yet have reviews on G2 Crowd. It came onto the scene in 2015 and already has thousands of customers and specific products for Mac, Windows, Chrome, Firefox, iPhone and Linux devices.
It's totally free for use up to 10GB a month, and offers an extra 5GB for tweeting about the service and 1GB for referring friends. It has servers located in 50-plus countries and only allows for use on one device per account.
This best free VPN includes features such as minimalist clients, zero logs, strong encryption and configuration generators. It also has an interesting feature called Windflix that allows users to unblock content available on Netflix in countries outside the U.S.
---
Operating Systems for Hosting: Hosted
This best free VPN tool was developed by the makers of Protonmail, an end-to-end encrypted email service. The product doesn't have reviews on G2 Crowd so its performance is not verified by users, but it does offer a rich feature set.
Its free service is available in three countries, provides limited speed and supports one device. If you choose its improved plans, you get access to servers in all countries, more devices, improved speed, a secure core and Tor servers.
The company emphasizes its security features as a major benefit. It's routed through encrypted tunnels, has access to a secure core and encrypted cipher suites. It keeps zero logs, provides excellent encryption options and P2P sharing, and has no limits on data usage.
---
Operating Systems for Hosting: Hosted
Hide.me also has no reviews on G2 Crowd, but offers a fairly generous free plan. It includes three server locations, limited protocol support, one simultaneous connection and a 2GB data-transfer cap.
The Malaysian provider doesn't limit speeds for the free tier, but the 2GB limit could be hit quick if you're making big downloads or surfing the web all day long.
It records zero logs, has a strict privacy policy and reportedly provides highly experienced customer care. The free plan supports servers in three countries, but the premium offerings provide servers in 30-plus countries. It also has 75GB per month or unlimited data transfer, full protocol support and unlimited bandwidth. With all of these features, it is one of the best free VPN options an individual can use to protect themselves.
---
Best Nearly Free VPN Options
Operating Systems for Hosting: Hosted
Okay, so this one isn't totally free, but it's pretty darn cheap. You get a seven-day free trial, but the two-year plan only costs $2.91 a month. That's a steal for access to 750-plus servers in 140-plus countries and a bunch of security features.
It can connect any kind of device and offers a mobile app for easy installation on phones and tablets. PureVPN gives you multiple protocol options, IP leakage protection and unlimited data transfer. With net neutrality all over the news, it's also worth noting this tool offers ISP invisibility to prevent providers from throttling connections.
"[I like its] use on Android to secure sensitive data and avoid being man in the middle attacked on unknown Wi-Fi. [PureVPN] could offer more servers in the free version." — PureVPN review
The tool has three reviews on G2 Crowd, averaging 4.7 out of 5 stars. The lowest rating was 4.5 stars. People described use with multiple device times and said this best (nearly) free VPN is super easy to set up.
---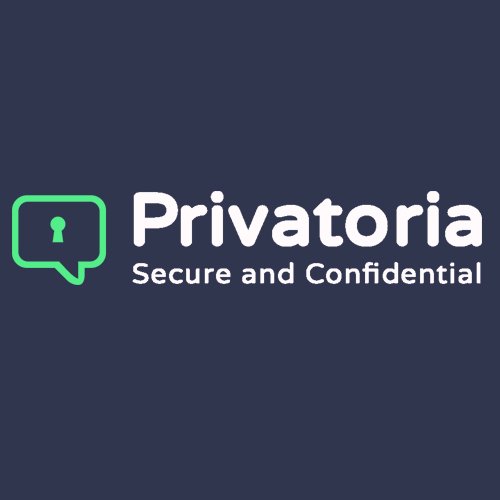 Operating Systems for Hosting: Hosted
This guy functions a bit differently from the rest. It layers your data like a Tor browser would, then enables you to connect to the internet through a secure VPN.
Its servers are located across 20 countries and the tool gives you a web proxy Tor, anonymous email and anonymous proxy; and it offers an Android app. There are no logs, no IP leaks and you can run five connections simultaneously.
"I most often visit sites that are blocked by a specific region, and also I need to send a letters to my partners and clients and be confident that they are transmitted over the network in encrypted form." — Privatoria VPN Tor review
It's not totally free, but there is a 15-day free trial and costs $2.74 for a year-long plan after that. If you don't want to give the company your credit information, there's a totally anonymous one-hour trial as well. At less than $3 for a year long plan, we assumed it was safe to include Privatoria in our best free VPN list.
It has two reviews on G2 Crowd, with both users giving it 4.5 out of 5 stars. Both users cited download speeds as a bit sub-par, but said it's extremely effective security-wise and support was exceptional.
---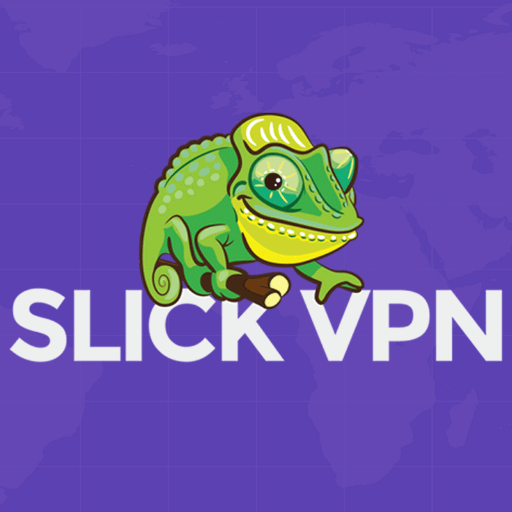 Operating Systems for Hosting: Hosted
SlickVPN is a fairly well-known offering and has been around since 2012. It hasn't grown a ton and doesn't make many top-VPN lists, but it does offer reasonable prices and a rich feature set.
It has servers in 45-plus countries, anonymous browsing, 256-bit encryption and tools to prevent ISP throttling. All of the plans offer the same service with unlimited bandwidth, unlimited P2P traffic and anonymous torrenting.
"While many VPN providers try to stand out with their free plans and cheap commercial products, SlickVPN talks more about service quality. Considering how relatively inexpensive it is with many others on the market, it makes it the best option for my needs." — SlickVPN Review
The tool offers a seven-day free trial and plans starting at $10 a month or $48 for the year. Those paid usage plans also include a 30-day money back guarantee.
Both of the product's two reviews on G2 Crowd rate the product at 5 out of 5 stars. One comes from a small-business user, the other a mid-market user. They each described it as reliable, stable and having high speeds.
---
---
Choosing a Best Free VPN vs Paid Solution
Whether you pay for it or use on of the before mentioned best free VPN solutions, you should use a VPN. It will help protect your information from both hackers and internet service providers. Nobody aside from you should be viewing your activity and tracking you on the web.
There are tons of options to choose from in our VPN software category. Some are better for enterprise, but some are perfect for individuals. Do your due diligence and protect your data.
Readers interested in protecting their data may also explore free network monitoring software on G2 Crowd.